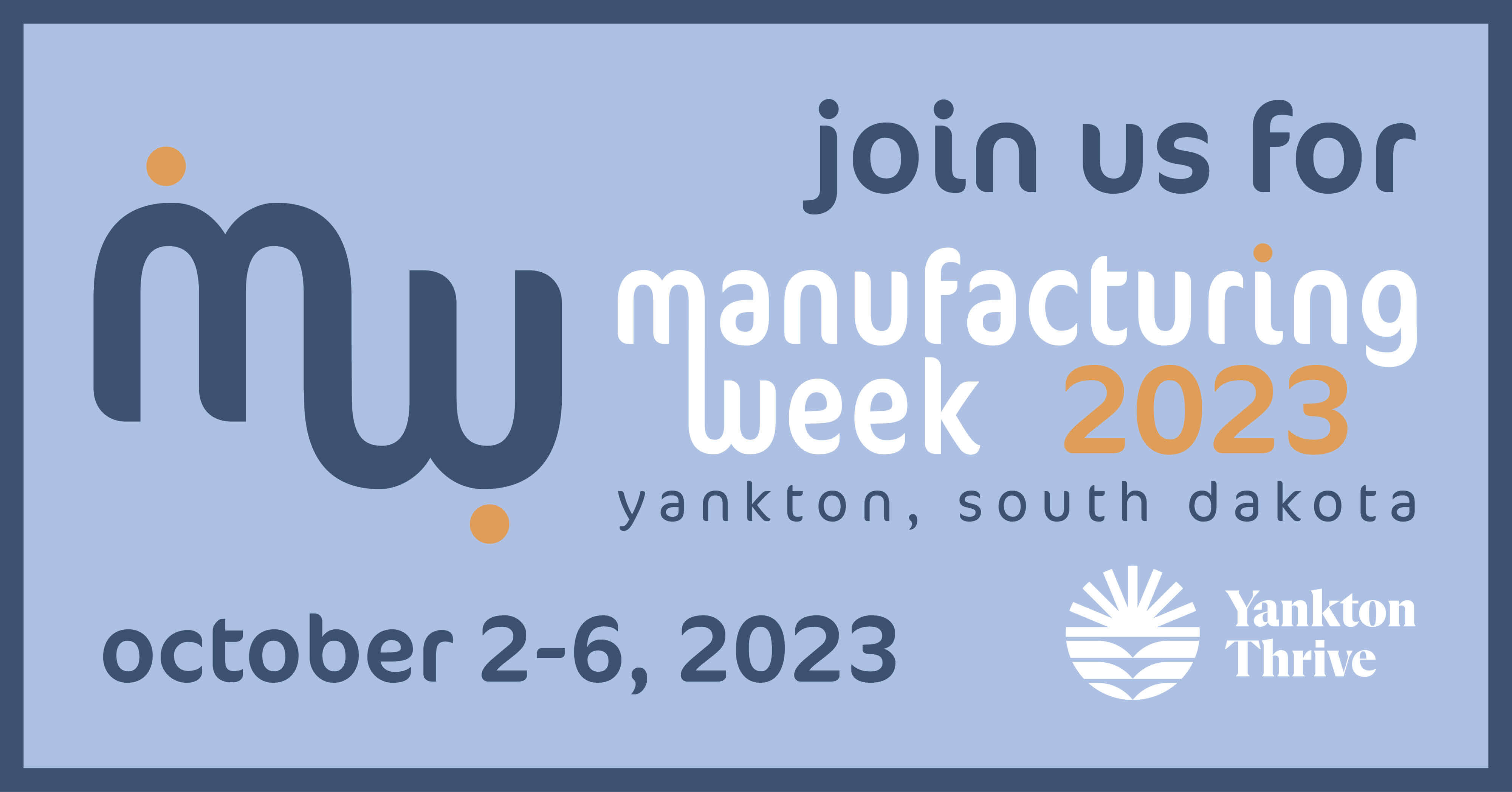 Please join us in celebrating Manufacturing Week 2023! Facility tours are free and open to the public throughout this special week. A few of our local Yankton manufacturers are excited to welcome you with a guided tour of their facility. Don't miss this opportunity to see the amazing products created by your family and neighbors.
Manufacturing Week in Yankton will conclude with the Manufacturing Olympics. Join us at the NFAA Easton Yankton Archery Center on Friday, Oct. 6 at 3:30 PM and watch over 15 teams from local manufacturers compete to win the trophy! Scroll down for the Manufacturing Olympics schedule of events:
Manufacturing Olympics Schedule of Events
Manufacturing Week Guided Facility Tours Schedule
Radio spots from Thrive & local manufacturers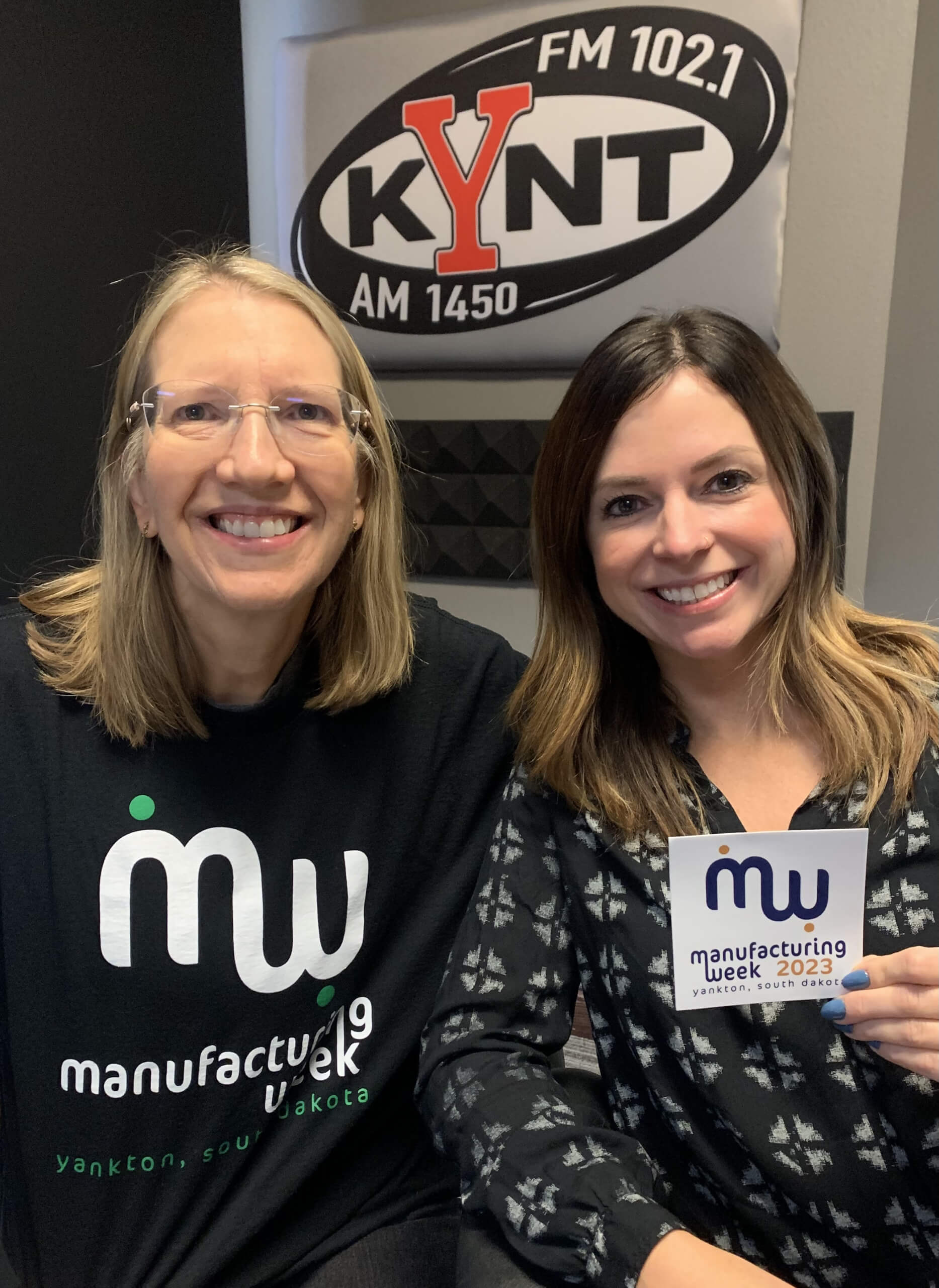 Totally Yankton Interview on KYNT
Did you know about 1 of every three jobs in Yankton is tied to manufacturing? It just happens to be Manufacturing Week, and Rita Nelson and Becky Wiswall, from Yankton Thrive, joined Jeff on KYNT's "Totally Yankton" segment this morning to talk about both the fun and educational opportunities that come with manufacturing week.